Robert E. Luke
, FAIA, NCARB
Principal Architect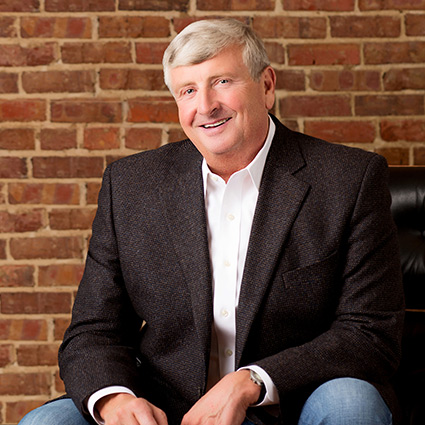 An accomplished architect and community leader, Robert "Bob" Luke has over 30 years of professional experience. A native of Philadelphia, Mississippi, he attended East Central Community College and is a graduate of Mississippi State University. Mr. Luke has operated his practice in Meridian, Mississippi, since 1987. He is currently the managing principal of the Meridian office, with offices in Columbus, Mississippi, and Topeka, Kansas. As a principal of the firm, he is responsible for project management and execution of major projects.
His experience ranges from large healthcare facilities to historic renovations. Public and institutional projects have been the focus of Mr. Luke's projects over the last several years. Mr. Luke provides in-depth programming and master planning during the initial phases, utilizing organization skills essential for a successful project.
A registered architect in Mississippi and Alabama, Mr. Luke is an active member of the National Council of Architectural Registration Boards (NCARB) (Past President) and the American Institute of Architects (AIA) (MS Chapter President 1992). Additional affiliations include the Mississippi Architectural Foundation, President; Southern Building Code Congress, Professional Member; and Advisory Council School of Architecture, Mississippi State University, Past President.